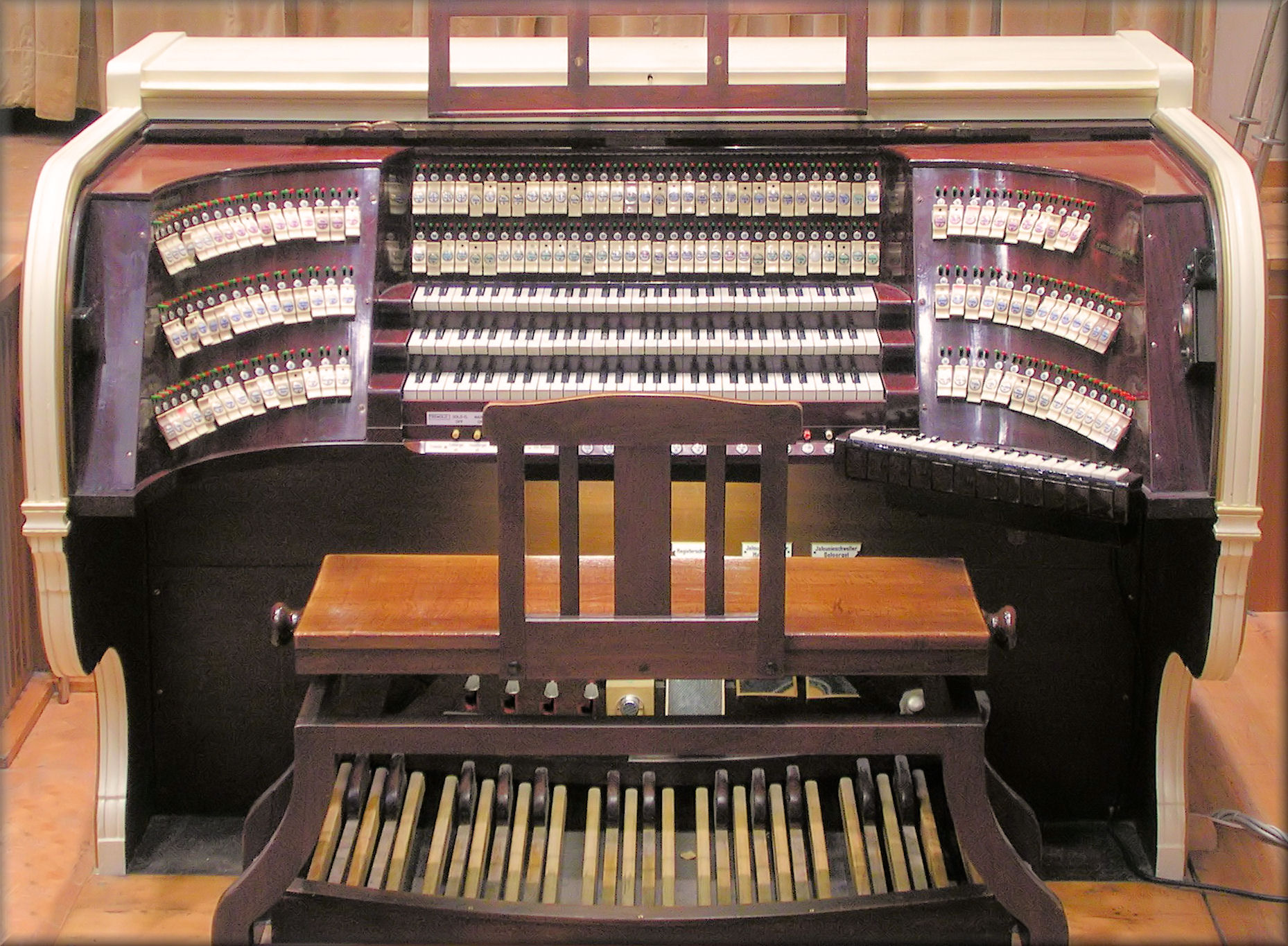 Popular, Classic Music – Not Church
I received a terrific note from a German organist who feels as I do that we should play and promote all organ music, not just that with a religious relation. So, after reading his post, please visit his website, www.rundfunkorgel-hamburg.de.
Good Morning, Michael. I am pleased today in the post to have received my order of your sheet music. Thank you. Thank you also to John for the surprise Meditation by Kinder.
I organize the  concerts with the historical organ at the Studio Norddeutscher Rundfunk Hamburg twice a year. I always invite good organ players from Europe, USA, and Russia to introduce you to the musical wishes. For this, I always need the music – if possible in a organ version – to fulfill the desired titles for the program. You have a lot of it. This will not be my last order.
If you know good organ players – popular, classic music – not church – then send it to me for a co-operation. Concerts are always in March and October each year. We will find a good way for the fee and travel expenses.
Take a look at the homepage, Rundfunkorgel-Hamburg.de and you will get know the organ and the 32 concerts with many artists, including those from Arizona and Kansas.
My best regards.
Dieter Bartels
Chairman
www.rundfunkorgel-hamburg.de
Note: I am in the process of restoring the Kinder Meditation that Dieter referenced above. Watch for my announcement later this year.
For a short video of the organ, visit youtube.com/watch?v=WuKglGARhuw.