Ein' Feste Burg Video for October's Reformation Day
I have added an excellent video to my page on the Festival Prelude on Ein' Feste Burg by William Faulkes. It's by Hermann Koop and you can watch his video on Youtube or listen and look at the sample pages I've provided. You will enjoy it!
Hermann sent me a link to a page with some information on the organ and this photo.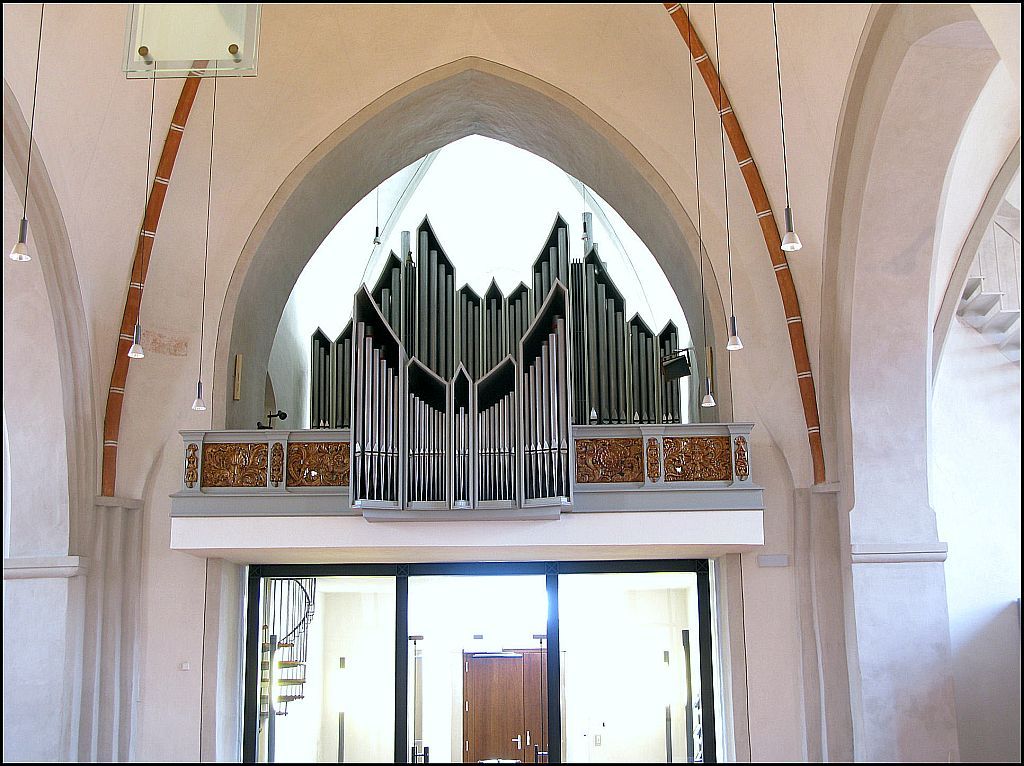 The page indicates that it was built in 1963 by Franz Breil who used pipes from older organs in the construction. It's II/23 and Hermann offered what he could remember:
There are 23 stops. I do not know them all by heart, but it it like this:
Great: principal 8′, octaav 4′, fluit 2′, fluit 8′, fluit 4′, mixture, trumpet 8′, trumpet 16′
Positiv: principal 4′, fluit 8′, fluit 4′, octav 2′, scharff, sesquialtar, Siffflöte, dulzian 8′
Pedal: Gedackt 16′, Gedackt 8′. principal 8′, fluit 4′, fluit 2′, trumpet 16′, mixture
All couplers