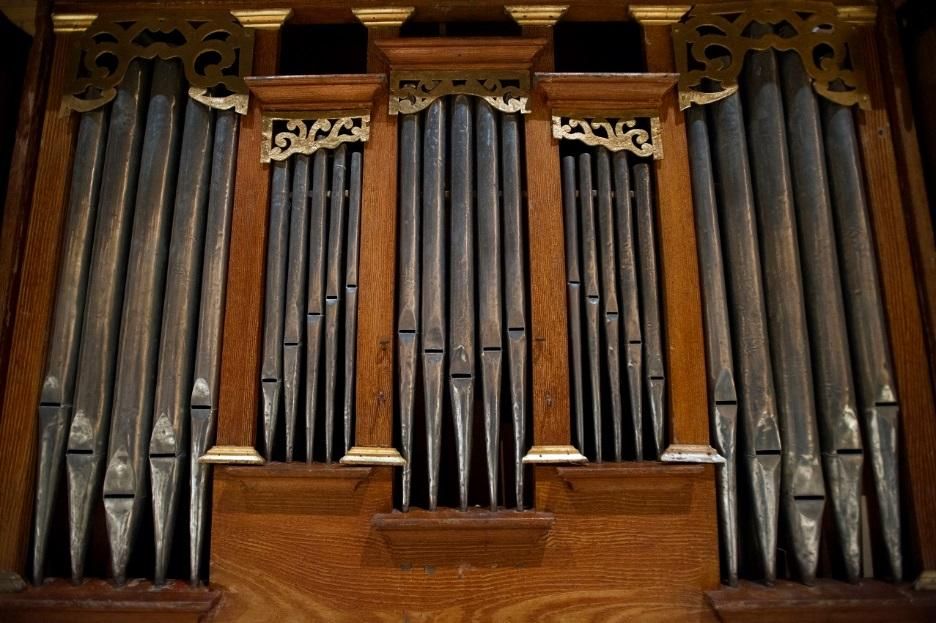 The University of North Texas has acquired the "Raisin Organ," and this is great news for organ lovers and history lovers alike. It's a shame that one must have an appointment to see it, but perhaps a video of it will soon be forthcoming.
The Raisin organ, named for the small Texas town where it was found, was brought to the state from Switzerland in the 1850s by German immigrants. It served as the first instrument in the Trinity Lutheran Church of Victoria, Texas, until 1884 when it was placed in storage.
The organ was discovered in a former stagecoach inn by Victoria businessman Rubin Frels. He commissioned world-renowned organ expert Susan Tattershall in 1980 to restore the organ to working condition.